Sign Up Here for our Waitlist!*
*Celebration Kids gives The Journey Begins children priority in our two year old program
Celebration Kids provides a warm and nurturing environment, which supports the developing child in reaching his or her full potential.  We believe that children are unique and should feel proud of their abilities, family and culture.  The program encourages a family-centered partnership facilitating a comfortable transition from home to school and strengthening the positive interactions between parents and child.
The curriculum is based on the Developmental Theory that recognizes that children move through sequential stages of development as they grow.  Each child develops at his or her own individual pace building on the skills and knowledge acquired.
We believe that play is the natural mode of learning for the young child.  The child develops feelings of competency and motivation for learning when provided opportunities for play and individual choice.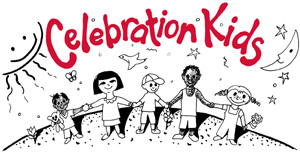 We're having a great day at CK!